We speak to Dr. Robert Miller, Ph.D. about the intricacies of distributing ALS research funding. Learn about the process.
Nonprofits bear a heavy burden when distributing endowments and grants toward projects that advance their organization's mission. As groups like Target ALS know, there are entire communities fighting terminal illnesses who can, do, or will benefit greatly from these funds.
But before distributing this type of support, a selection process has to take place and that's where it can start to get fuzzy. While the most deserving or impactful projects should always take priority, it's natural for inherent biases and subjective opinions to come into play.
At Target ALS, we've leaned on a robust and impartial method of project selection put in place when we were founded seven years ago. It's called the Independent Review Committee, or IRC for short, and it facilitates funding that's free of organizational preference, alliance, or bias—ensuring that only projects that show the most promise with collaboration between scientists in academia and the pharmaceutical/biotech industry receive funds.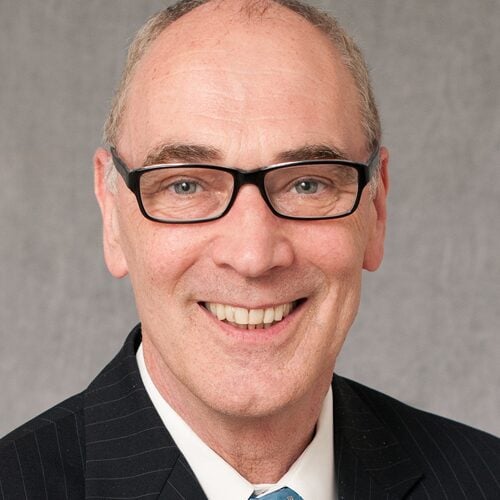 Dr. Robert Miller, Ph.D., of George Washington University, is tasked with chairing the IRC, a group composed of investigators from industry, academia and nonprofit organizations representing expertise from different but complementary areas of science.
"You can put all the systems, and all the bells and whistles, in place—but if there's a lack of integrity, either in the selection of all the research activity, or the way that you're managing the business, then it doesn't matter."
Members of the IRC, as well as Target ALS board members, staff, contractors and anyone else associated with the administration of the organization is ineligible to apply for, or receive, funding from Target ALS. This stipulation underscores the organization's commitment to making decisions for the good of the cause and not personal gain, intentional or not.
"[Scientists who are members of the IRC] participate in a review knowing that they aren't going to receive any financial incentives," Dr. Miller said. "If you look at the group, they have no sort of vested interest in what comes out, except that it is the best science."
Pitfalls of the selection process, or what Dr. Miller calls "complicating factors," are often in the form of natural preferences, past exposure to projects, and the belief that involvement with the organization will be rewarded with preferential treatment.
"Through the IRC, we have developed a system that is responsive to funding requests, but its biggest strength is that it selects projects in a completely independent fashion," Dr. Miller added. "That approach is what has the most potential for success without any [complicating factors]."
With about 20 members, the IRC's size is another differentiator between it and other peer-review groups, where one or two people can influence the selections.
"The whole purpose of having a community like the IRC is to get around having a limited number of people holding enough power to sway a decision," Dr. Miller said. "When you're reviewing a paper, you may ask for two reviewers and then make a decision as the editor. But when you have 20 people in the room, everybody contributes to the final decision so that it's fair and balanced."
The IRC also works in a streamlined fashion and in lockstep with other Target ALS efforts that accelerate drug discovery.
"[The IRC] has been enormously successful in being able to select the appropriate approaches and projects and then moving those forward," Dr. Miller added. "Just looking at how far [those projects] have gone, and where they are now in the business, [the IRC] has accelerated the development of potential therapeutics remarkably well."