"Community" can hold many definitions for different people. 
It can refer to the people who live within your neighborhood, your town, your state, your country. 
It can be your family, your friends, your co-workers. 
According to the Oxford dictionary "community" is anything that provides "a feeling of fellowship with others, as a result of sharing common attitudes, interests, and goals." 
One Pennsylvania school guidance counselor, Bryan Rosica, is a member of several communities. There's the school system where he's worked for more than 26 years. There's his close-knit family including his wife, Lisa, and their three children; Brandon (21), Lauren (18) and Olivia (14).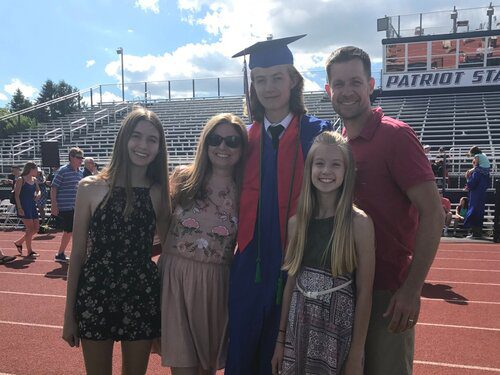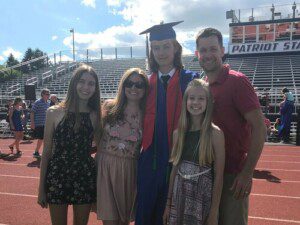 And there's his newest community, other patients with ALS, also known as pALS. 
In August of 2020, at 48 years old, Bryan began experiencing his first symptoms. His speech became a struggle, so he went to see a neurologist at the University of Pennsylvania and by December 15th, 2020 he received his diagnosis, ALS. 
Even though he received a diagnosis much faster than others who spend years trying to connect their symptoms to a cause, it's still too early to determine if he's a slow-progressor or the estimated rate that the disease will affect his body. And with no family history of neurodegenerative diseases or factors indicating genetics, Bryan's doctors believe he has what's known as a 'sporadic' case. 
While a diagnosis answers many questions, it creates a lot more. 
Bryan's family was the first to find out and the timing presented a challenge for him and his wife. It was 10 days before Christmas and the devoted parents were faced with the predicament to tell their children now and possibly ruin their holidays, or wait. 
Mother Nature stepped in to help them make the tough decision. A snowstorm came through Pennsylvania, giving them several quiet, uninterrupted days to spend together playing games and talking. During those moments, they decided it was the right time to start the conversation and share the life-changing news.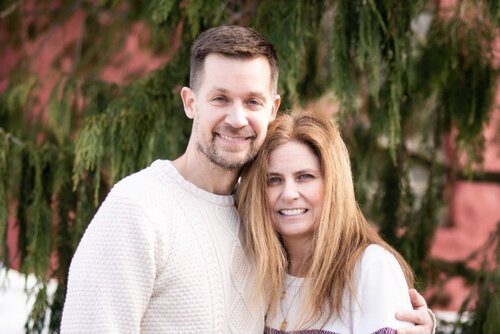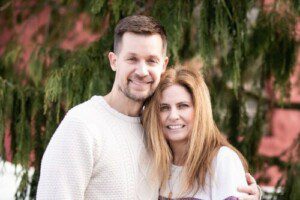 Both Bryan and Lisa reflect on the moment they told their kids as a "sweet time". While it was hard news, their family was together and there for one another. The news was difficult for the kids to comprehend and wrap their minds and emotions around the gravity of the situation, but thankfully they have each other to lean on. 
After his family, Bryan's extended community, the school system where he's committed his career as an elementary teacher and guidance counselor, was the next to tell. 
Their response – support. Past students, coworkers, community members and parents have all come together to offer a wide array of support to the Rosica family.  Around the area, people have come together for events such as Red for Rosica day, which raised $60,000 to help with expenses and home modifications.
Bryan is extremely humbled and grateful for his family, friends and local community who have been so kind and caring. 
While his current circles have shown their support, Bryan's diagnosis also led him to meet other pALS in the ALS community who have made him feel better prepared for the battle that lies ahead of him. 
For example, Bryan speaks fondly of one fellow pALS who received his ALS diagnosis more than 12 years ago and is still driving his own truck and living his life. His support, guidance and advice – as well as other pALS – has been what Bryan describes as "incredible." 
Coretta Scott King famously said, "[t]he greatness of a community is most accurately measured by the compassionate actions of its members." 
A sentiment which is beautifully shown in the way that Bryan Rosica's community has shown up to provide him with a support system. 
____________________________________________________________________________
There are approximately 10,000-15,000 currently living in the United States with ALS, but there are many more affected by the disease in a variety of communities surrounding pALS. 
As a community, we can work to create a world in which no one dies of ALS.