Target ALS Rebecca Luker Courage Award 2021
Impact Takes Courage.
Introducing the Target ALS Rebecca Luker Courage Award series, presented by Mitsubishi Tanabe Pharma America.
It will honor the men and women making a difference in the fight against Amyotrophic Lateral Sclerosis (ALS).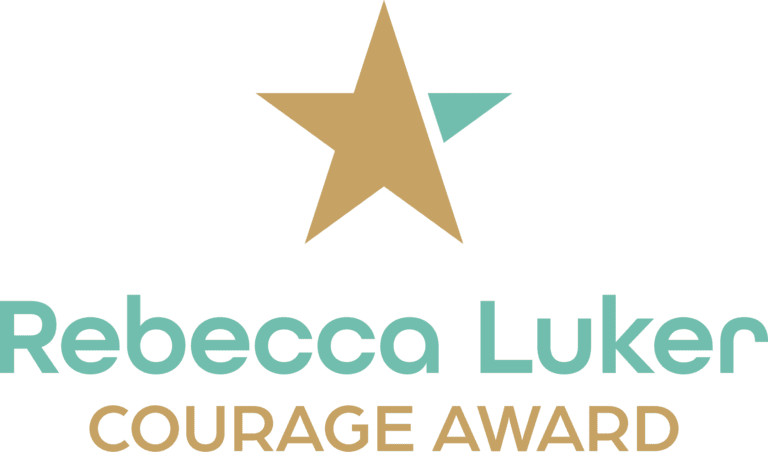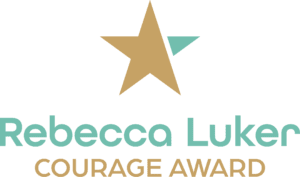 Presented By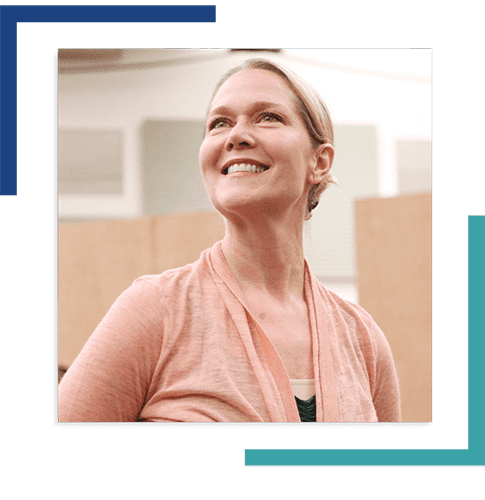 Inspired by Rebecca
Rebecca Luker was one of Broadway's best known performers for over 30 years.
Sadly, she passed away from ALS in December of 2020, just over a year after receiving her diagnosis. Despite battling the disease, Rebecca showed incredible courage as an advocate for ALS clinical trials and treatments while also recording her final album. She did everything in her power to not let ALS interrupt her connection to her family, friends, and community.
We Are Honoring Individuals Who Make a Difference
Rebecca's tenacity inspired this award series.
She reminded us that ALS takes away so much from those who are affected, but it doesn't have to rob them of their spirit or their drive to make a difference. This award series will also honor those who face ALS daily, dedicating their lives to a future free from the disease.
The Target ALS Rebecca Luker Courage Award series will recognize individuals, including the following: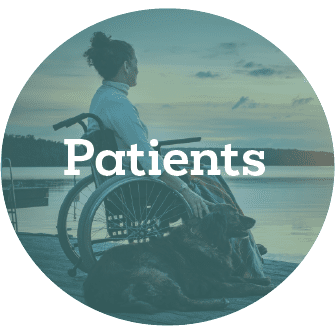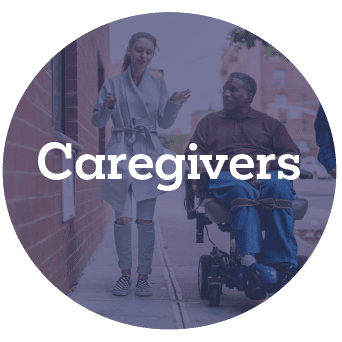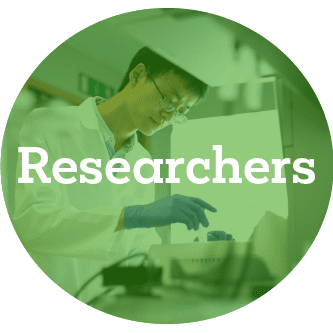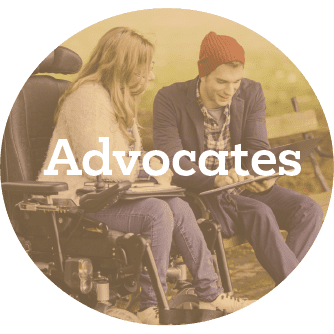 The goal of these awards is to celebrate those making a difference by using their voice to rally their community, leading breakthrough research that may result in the first viable treatments for the disease or taking a stand via support of legislative activity, among similar actions.
Nominees will be judged based on criteria that reflect the essence of the Target ALS Innovation Ecosystem, which has revolutionized ALS research and drug discovery in just eight years.
The Award Criteria
INNOVATION
Does this person have a unique approach to the fight against ALS, and/or have they contributed something new?
COLLABORATION
Has this person's approach rallied others to join them, and has that collaboration enhanced the outcome of their efforts?
IMPACT
Have this person's efforts made a significant impact, and/or have they reached or exceeded a particular goal?
REACH
Has their work influenced many people and/or a significant portion of their target audiences?
Everyone over the age of 18 is eligible to apply for themselves or others (who must also be over the age of 18). Multiple entries are allowed if each entry nominates a different individual.
To submit a nomination, please click the link below and fill out the form.
Winners will be announced in the fall of 2021.
Take Action
Looking for other ways to make a difference in the fight against ALS?
Donate to the Rebecca Luker Research Fund Today.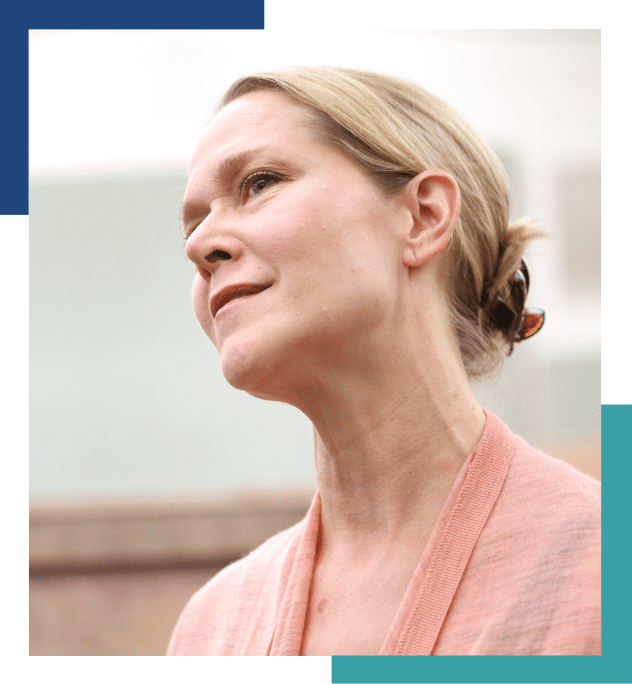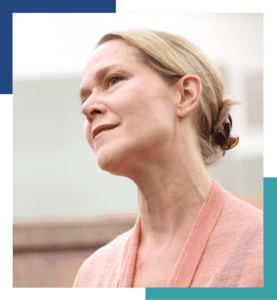 Terms & Conditions
IMPORTANT DATES
Call for Nominations: July 27, 2021
Submission Deadline: November 30, 2021
Award Announcement: Fall/Winter 2021
History and Purpose
The Rebecca Luker Courage Award was established in 2021 to honor the contributions of individuals making a difference in the fight against ALS. It was named for Broadway legend Rebecca Luker, who passed away due to ALS in December of 2020. This award has no monetary value, so no consideration of any variety will be provided to the recipients.
Selection Committee
Target ALS will choose a selection committee based on one's availability to volunteer their time, knowledge, and impartiality to the evaluation and decision process. This committee will evaluate and recommend to Target ALS the recipients using a 10-point scoring system. Target ALS has the final discretion to decide who the winners will be. Members of the selection committee are ineligible for the awards and cannot submit nominations.
Process
WHO CAN NOMINATE
Anyone 18 years of age or older can nominate themselves or someone else who they feel has made a meaningful impact in the fight against ALS. One can make multiple nominations, but each must be for a different nominee, meaning that a person cannot make more than one nomination for the same individual.
Eligibility Criteria
You must be at least 18 years of age and a resident of the United States to nominate a person(s). The person nominated must also be at least 18 years of age.
No donation or other form of consideration is necessary to participate.
Content of Submissions and Use of Personal Information
Obtain permission from the person(s) you are nominating for the use of any photographs of them prior to submitting them for this award. Please do not include any personal health information or their personal identifiable information other than the nominee's name and reason they should win this award.
By agreeing to these terms and conditions, you acknowledge and agree that your personally identifiable information from the submission form—including full name, address, and telephone number—will be used by Target ALS or its agents as needed solely for the purpose of administering this program, including contacting selected entrants and otherwise in accordance with Target ALS' Policy or as permitted or required by law.
Additionally, you may be contacted for more information about your submission. At that time, you may be offered the opportunity to participate in media interviews concerning the program and can accept or decline this opportunity as you see fit.
By agreeing to these terms and conditions, you acknowledge and agree that your submitted entry may be televised locally/nationally and/or showcased online, in print, and in other types of media. Additionally, your original creative work may be made available to the public on the Target ALS website: www.target ALS.org.
If your submission(s) shows the likeness of any person(s), by agreeing to these terms and conditions you warrant that any such person(s) has given permission for this nomination application to be submitted.
Further, if your submission contains a photograph or any other recognizable likeness of a person who is under age 18, you warrant that you have written permission from the underage person's parent or guardian for use of their likeness in connection with your submission.
Fill out the electronic online form here and click submit at the end of the form.
Publication
The names of the winners will be published by Target ALS. You hereby agree to allow Target ALS to globally publish your name and the details contained in your application in whatever media desired by Target ALS however Target ALS desires for the purposes of promoting Target ALS's business.
Period of Accepting Nominations
The period of accepting nominations starts on July 22, 2021 and ends at close of business on November 30, 2021.
Submitting Nominations
Submit your nominations when you complete the application at the link below by clicking "Submit Nomination" at the bottom of the application form.