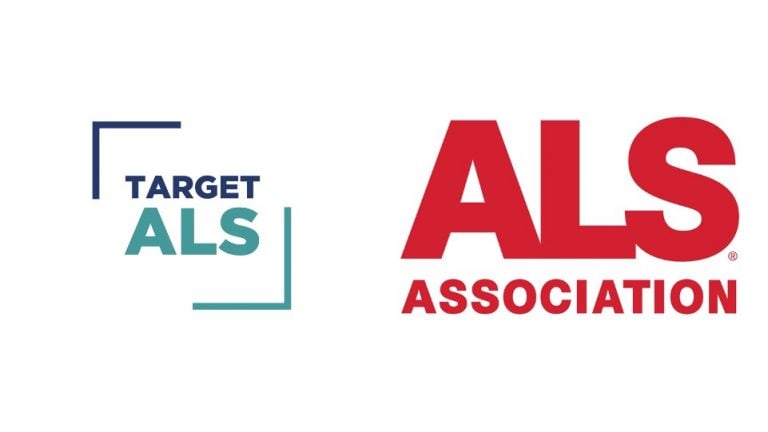 Target ALS and The ALS Association recently announced a new partnership committed to the discovery of biomarkers for ALS. Structured as a precompetitive initiative between scientists in academia and the pharmaceutical/biotech industry, Target ALS and The ALS Association will fund two projects to better understand the chemical and physical structure of the TDP-43 protein, which is present in most cases of ALS. Ideally, the project will generate new tests to reliably measure its potential as a biomarker.
The discovery and advancement of biomarkers has dramatically advanced medical care for diseases such as cancer and HIV, among others. However, the same advancement in ALS remains elusive. While some genetic markers for ALS have been identified in recent years, such as mutations in the C9ORF72 gene, their impact is limited to only a small fraction of the patient population.
Biomarkers are beneficial to determining the impact or efficacy of any treatments for patients in clinical trials. Early diagnosis is especially important in ALS to ensure administration of treatments that could potentially extend quantity and quality of life.
"TDP-43 isn't just critical in the fight against ALS, for which there's a link in more than 90 percent of cases. It is also a common neuropathologic feature in other neurodegenerative diseases, including Frontotemporal Degeneration (FTD) and Alzheimer's disease," said Kuldip Dave, Ph.D., vice president of research at The ALS Association.
"However, detection is currently limited to post-mortem tissues and therefore cannot be accurately measured or monitored in living subjects, limiting the ability to use it as a biomarker for ALS and other neurodegenerative diseases."
"As TDP-43 pathology is a hallmark in most cases of ALS, developing reliable assays to measure TDP-43 or pathologic species of TDP-43 in biofluids is a priority and will be of great value to the ALS community and other scientific investigators," said Dr. Robert Bowser, director of the ALS Research Center at the Barrow Neurological Institute and lead investigator for both projects.
A number of commercial enzyme-linked immunosorbent assays (ELISA) for TDP-43 currently exist though the literature has generated conflicting results using these currently available assays. Assays qualitatively assess or quantitatively measure the presence, amount, or functional activity of a target entity. Development of improved assays that can accurately measure and quantify TDP-43 in human biofluids will have a tremendous impact on clinical research and therapeutic development. The results and assays generated from these projects will be made available to the research community to further the rapid advancement of TDP-43 based biomarkers for ALS and other diseases.
This collaborative approach, which includes academic investigators, industry partners, and nonprofits, is an extension of the Target ALS Innovation Ecosystem first introduced in 2013. This Innovation Ecosystem has sparked more than 150 research collaborations, bringing together scientists across academia and the pharma/biotech industry in groundbreaking new ways, leading to four novel drugs currently in clinical trials.
MORE ABOUT THESE PROJECTS:
TDP-43 Assay Development
A group of antibodies sourced from commercial, academic and industry partners will be used to create new TDP-43 immunoassays on the Meso Scale Discovery (MSD) platform to measure forms of TDP-43 in the CSF and blood of ALS patients.
A group of researchers will obtain purified TDP-43 protein expressed from cultured human cells, as well as brain tissue extracts from patients with or without known TDP-43 pathology. Different combinations of capture and detection antibodies will be tested to identify the optimal antibody pair that recognizes different species of TDP-43 in CSF or blood of ALS patients when compared to healthy controls, and ultimately to appropriate disease controls.
Mass Spectrometry to Determine TDP-43 species in Biofluids
A second project performed by Caprion Biosciences in Montreal, Canada will use mass spectrometry methods to capture and identify TDP-43 peptide species present in biofluids, brain and spinal cord from ALS cases when compared to non-neurologic disease controls. This project will utilize CSF, blood as well as brain and spinal cord tissue from ALS cases known to contain TDP-43 pathology to determine what forms of TDP-43 are present in the CSF and blood. It will provide important and novel insights into pathologic species of TDP-43 present in ALS biofluids, which may include altered TDP-43 truncations, novel post-translational modifications or fibrillar species. This information will ultimately be fed back into the initial project to help develop additional and novel immunoassays for pathologic species of TDP-43 as well as to inform creation of new TDP-43 based animal models and potentially neuroimaging strategies.