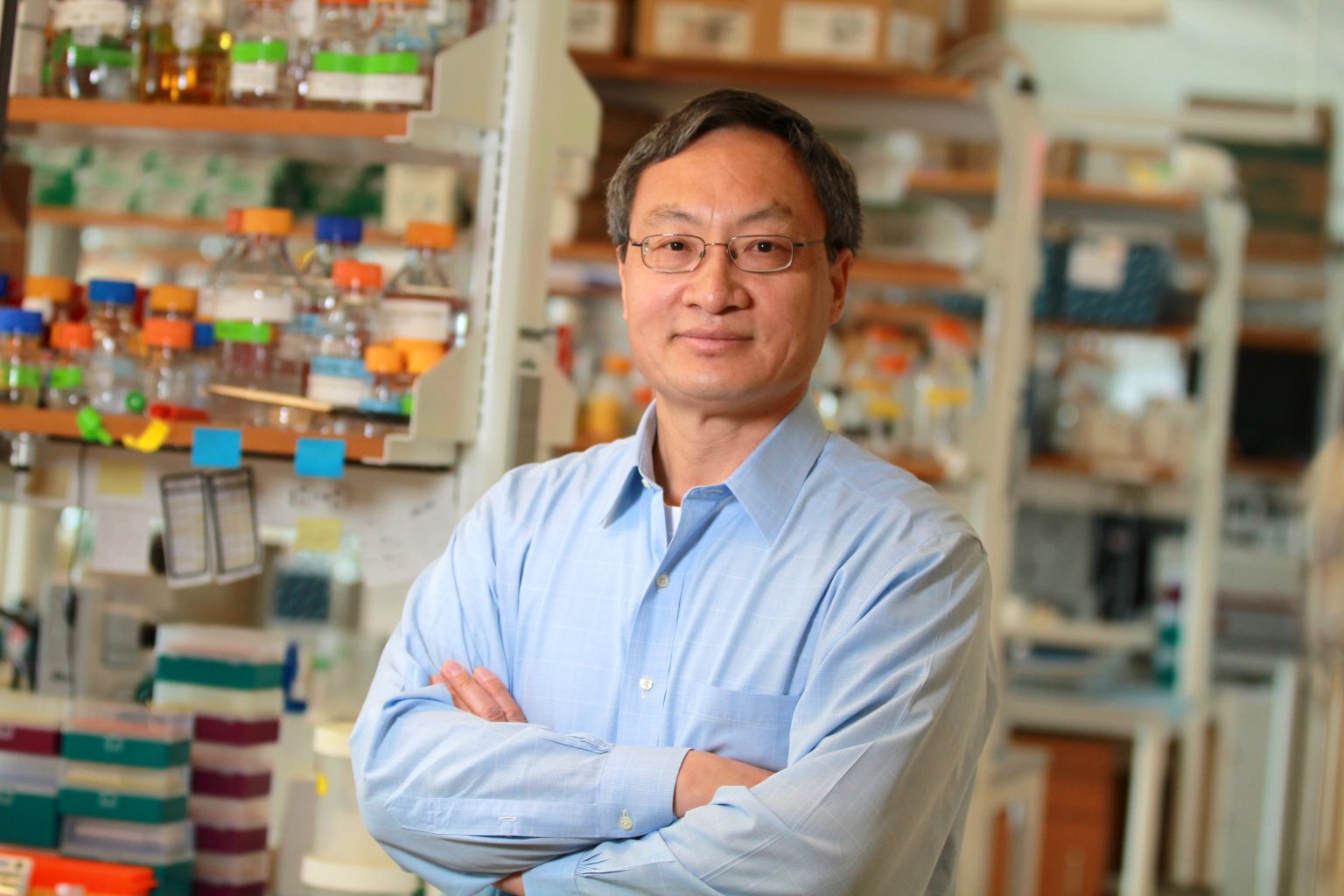 When Target ALS and The Association for Frontotemporal Degeneration (AFTD) put out a funding call late last year, the goal was to identify projects that the two organizations could jointly support. The scope of the projects involved targeting the discovery of treatments and biomarkers for ALS and frontotemporal degeneration (FTD), and the resulting amount of interest and submissions received was inspiring.
Target ALS and AFTD selected six grantees to receive a total of $5 million in funding for the grantees' respective projects. Among those selected was a project headed by Mark Kankel [Biogen], Fen-Biao Gao [University of Massachusetts Medical School] and Sami Barmada [University of Michigan Medical School] that will examine the role of specific proteins as biomarkers of both ALS and FTD. More specifically, the team will search for abnormal proteins produced from the mutated C9ORF72 gene that has been linked to both diseases.
In this first installment of our Under the Microscope Q&A series, Target ALS spoke with Fen-Biao Gao about his team's project and what they hope to uncover.
Dr. Fen-Biao Gao is a Professor in the Department of Neurology at the University of Massachusetts Medical School. Upon completing his PhD at Duke University, he performed postdoctoral trainings in developmental neurobiology at the University College London and the University of California, San Francisco. Dr. Gao studies the molecular pathogenic mechanisms of FTD and ALS.
Target ALS:
Congratulations to your team on being named one of the six grantees in the Target ALS/AFTD partnership. Can you give us an introduction into your project and what prompted your interest in the funding call?
Fen-Biao:
Our project came to fruition as a way to expand on an existing collaboration with Mark Kankel of Biogen. Mark and I have published two papers together recently on dipeptide repeat proteins, or DPR proteins [that include Poly-GR and Poly-GA]. The toxicity of those proteins is a factor in ALS/FTD and caused by mutations in the C9ORF72 gene. Mark's lab utilized an assay [method] that worked well for measuring the Poly-GA protein, while my lab established an assay that worked very well for the Poly-GR protein and was able to detect it in cerebrospinal fluid [CSF, fluid around the brain and spinal cord] samples of C9ORF72 patients in blind tests. 
We realized that our labs could benefit each other by working together and combining our strengths. Moreover, both of our labs had identified many genetic modifiers of DPR toxicity using fruit fly models. After the grant call was announced, we reached out to Sami Barmada to form a consortium, whose unique technique to measure the survival of patient stem cells-derived cortical and motor neurons in a dish is highly complementary to our own expertise. 
Target ALS:
How would you describe to someone, who may not be a scientist, what your project will entail? Most people are aware of what genes are and that genetic mutations exist, but how would you explain the relationship between the C9ORF72 genetic mutation and DPR proteins?
Fen-Biao:
For those that don't know, genes are DNA. That is the genetic code. Genes are transcribed into what are called messenger RNA [ribonucleic acid, which is found in all living cells] and then are translated into proteins. When there is a specific genetic mutation, such as in the C9ORF72 gene, it leads to the production of abnormal proteins like DPRs that cause problems.
Target ALS:
What do you feel plays the biggest part in the pathogenesis of C9ORF72-ALS/FTD?
Fen-Biao:
There are some people who believe it's the toxic RNA that causes disease. Without discounting the role of toxic RNA, I'm more in the camp that thinks it is abnormal DPR proteins that play a major role, and the data from my lab has been very consistent in illustrating that. Several of the models we have published show that Poly-GR is the most problematic of these proteins —though not necessarily the aggregates of the protein. We believe it is a diffusible form of Poly-GR that causes toxicity through different mechanisms such as mitochondria and DNA damage. This molecule causes problems in many different parts of the cell, not just one mechanism.
Target ALS:
Biomarkers have played a substantial role in accelerating drug discovery to treat cancer and HIV. How would biomarkers for ALS and FTD change the landscape, and what is the importance of those biomarkers in revealing potential treatments for these diseases?
Fen-Biao:
That's what we're working toward learning. Based on conclusions obtained from different models tested, we believe that Poly-GR is the most toxic protein. Based on what has already been published by others, we know that Poly-GP, another DPR protein, stays the same during the disease progression. Poly-GP is not toxic and is expressed everywhere, even in the brain region which resists disease. One of our hypotheses is that Poly-GR kills the neuron, which ultimately causes a release of more abnormal protein.  
The levels of some particular abnormal proteins may increase during disease progression, but we can't reliably detect all of them yet. Being able to also detect Poly-GA in CSF samples is one of our big goals so that we can detect both Poly-GR and Poly-GA in a minimal amount of CSF samples as a biomarker to measure disease progression. The challenging part is collecting enough CSF samples from normal and C9ORF72-ALS/FTD patients to conduct this kind of study.
Target ALS:
Do you feel like this new focus on collaboration across private industry and academia has accelerated the work that you're doing?
Fen-Biao:
Absolutely. I consider myself very lucky to be working with Target ALS and AFTD and to receive funding. Every grant call is competitive, so I'm thankful to be included. I enjoy working with my consortium colleagues and an industry partner like Biogen.
Target ALS:
How does this fit into your larger body of work, and what have you been focusing on in your years of experience?
Fen-Biao:
This is actually a very new direction for me. My lab has almost always had a focus on the basic science of disease. We use different models involving a fly or mouse or patient stem cells to try and find out the underlying mechanism. For instance, how does this molecule lead to neurodegeneration? What's the molecular mechanism?
The Poly-GR assay worked out so well and allowed me to do more translational studies, such as biomarker development. While this hasn't always been my focus, I'm excited to dig into something new. Plus, I get to collaborate with the industry [Biogen] and the clinicians, which has been very exciting for me. And, of course, it wouldn't be possible without Target ALS and AFTD, for whom I am very thankful.