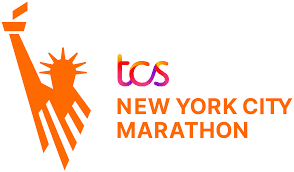 We are proud to announce that Target ALS has been named an Official Charity Partner for the 2023 TCS New York City Marathon, which takes place on Sunday, November 5.
Target ALS' mission is to eradicate the tremendous harm of ALS, a neurological disease characterized by progressive and irreversible loss of muscle strength, leading eventually to paralysis and death, typically within 3-5 years of diagnosis.
Through this partnership, Target ALS will provide a limited number of runners with guaranteed entry. If you are not yet registered for the marathon and would like to run in support of Target ALS, please email lily@targetals.org with your name, mailing address, and a brief description of your marathon charity experience to secure your slot. Runners who join our team commit to raising a minimum of $2,500 toward a world where no one dies of ALS. Target ALS has a limited number of slots and will make final selections by Monday, August 28.
Parallel to this partnership, Dan Doctoroff—Target ALS Founder and former NYC Deputy Mayor for Economic Development—is being honored at the annual NYRR Night of Champions Gala on Friday, November 3, 2023, for his contributions to the health and wellness of New York City and for his leadership in the creation of NYRR's iconic New York City Half Marathon.
If you have already received entry to the 2023 TCS New York City Marathon—not through another charitable organization—and you would like to join the Target ALS team, please email lily@targetals.org. If you are not a runner and would still like to support the Target ALS team, please find the link to do so here.