I was not given the name Sunny and this personality to sit at home and wallow over this disease. I need to get out and love on people and support my community, friends and my family. If I educate others about ALS along the way, then it's a win-win for everyone.

– Sunny Brous
Thirty-four years ago when Sunny Brous' parents bestowed her illuminating name on her, there's no way they could have anticipated exactly how her light would touch the world
But, she has certainly done her part to make it brighter.
On January 27, 2015, after 18 long months of painful and inconclusive testing, Sunny was diagnosed with sporadic limb onset ALS, at the age of 27.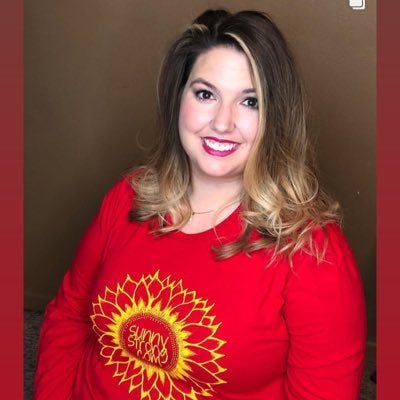 Sporadic limb onset ALS means that there is no genetic history in Sunny's family of ALS so it is not familial, and limb onset represents the fact that her fist symptoms began in her limbs.
It's estimated that Sunny's symptoms began about 18 months prior to her diagnosis. She remembers playing softball in Austin when she couldn't close her mit. Then she threw her back out and showed the doctor her "party trick" – a twitching on her left ring finger. What followed was a "party" as Sunny brightly calls it, of neurologists visits, special appointments and painful tests that led to her officially joining the pALS community.
Six years later, she is the smiling face behind SunnyStrong.com, where she openly shares her adventures, travels, struggles, ALS awareness and lifestyle modifications.
As a fiercely independent woman, it was crippling for Sunny to get diagnosed with a disease that would require her to rely on others, but her optimism shines through when she laughs through it as a "fun sense of God's humor."
While an ALS diagnosis completely changes the trajectory of a patient's life, it doesn't stop it right then and there. A visit to Sunny's Instagram account is witness to that – you'll find her dancing in the streets of her Texas hometown, attending an ALS conference in Scotland and being featured in publications like People magazine!
"Since my diagnosis, I fell in love and got married. I fell out of love and I got divorced. I moved and bought a house, I've traveled all over the world. I've been to Capitol Hill three times now to fight for ALS and bills surrounding our life with this disease. I'm not quitting any time soon. So ALS is part of who I am, but it's not who I am as a whole."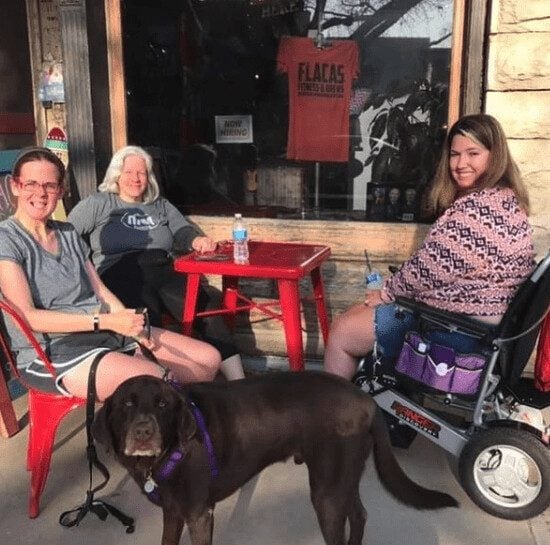 After her divorce, she moved back to her hometown of Hico, Texas to be near her family for their support. In addition to her family, the entire town has welcomed her back with open arms. The small-town, Southern hospitality in Hico provides a friendly community where Sunny feels comfortable asking a stranger for help with daily activities, like untangling her dog's leash while on a walk.
Fear is a part of ALS that Sunny faces head-on with her favorite weapons – gratitude, preparation and community.
On social media, Sunny gravitates towards content centered around seeking gratitude every day because if you seek it, you'll find it. But if you see the negatives in the day, those are what you'll find.
By using both personal therapy sessions as well as social communities like a Facebook group for women with ALS, Sunny has found a safe space to vocalize her fears. Having uncomfortable conversations has kept Sunny and her tribe as prepared as they can be for navigating how the disease will affect their lives.
"I think a lot of it is being prepared, kind of foreshadowing what's coming next. What's different, is really having those intense and uncomfortable conversations either with yourself or with your support group around you, just to keep everybody updated and on the same page."
Sunny's activism is all about keeping the conversation about ALS open and going. Her online presence spreads both happiness and awareness with sunflower themed designs that perfectly exude her personality. And to Sunny Brous, "any day that ALS is in the conversation is a good day."
For a dose of optimism, ALS support and to follow along on what happens next in the adventurous, shining life of Sunny Brous find her on Instagram @SunnyStrongALS and visit her website SunnyStrong.com.