Donate and Support ALS Research
Other Ways to Give
Corporate Sponsorship
The Target ALS Corporate Council, our corporate membership platform, provides a strong value proposition for engagement through customized experiences – each designed to align with our corporate partners' business priorities and including wide-ranging branding and marketing opportunities.
Mail Your Donation
To make a gift by mail, send a a check or money order to:
Target ALS Foundation, Inc.
P.O. Box 1598
New York, NY 10101
Donor-Advised Funds
A donor-advised fund (DAF), is a giving account that allows donors to make a charitable contribution, receive a tax deduction and then direct those funds as grants over time. Donors can contribute to the fund as frequently as they like, and then recommend grants to their favorite charitable organizations whenever it makes sense for them.
Donate to help us accelerate drug discovery toward the first viable treatments for ALS.
Together, we will realize a world where no one dies of ALS.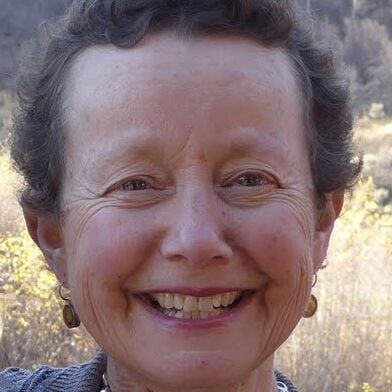 DONATE TODAY TO THE
Jackson Hole Fund
in Memory of Julie Giacobassi
Frequently Asked Questions
Is this donation Tax Deductible?

Target ALS Foundation is recognized as a tax-exempt charitable organization under section 501(c)(3) of the Internal Revenue Code. To claim a donation as a deduction on your U.S. taxes, please keep your email donation receipt as your official record. We'll send it to you upon the successful completion of your donation. For reference, the Foundation's EIN is 81-0756743.
How much of my donation funds research?

100% of your donation to Target ALS Foundation directly funds ALS research through grant opportunities for collaborative consortia. Click here to view our funded consortia projects since 2013.
Can I make a donation on behalf of someone?

Yes, donations can be made in honor or memory of a person with ALS (pALS), or someone else special in your life. On the online donation form to the right, please include the full name of the person you wish to honor.
Will I get a receipt?

Target ALS Foundation is a 501(c)3 nonprofit, tax-exempt organization designated by the Internal Revenue Service Code. When you contribute over $5 to the Foundation, you will receive a charitable tax receipt for income tax purposes.
Is my donation secure?

Target ALS Foundation takes every precaution to protect our donors' information. When you submit sensitive information via the website, your information is protected both online and offline. We use the industry-standard security protocol to communicate with your browser software, which makes it extremely difficult for anyone else to intercept the credit card information you send to us.