Neuroscientists are constantly researching to discover how best to diagnose ALS early in at-risk individuals and to improve the care of those living with the condition. Most ALS research studies typically focus on identifying the cellular and genetic mechanisms responsible for the development and progression of the disease.
There seem to be inadequate studies on ALS biomarkers, however, which are critical to enhancing early diagnosis, tracking disease progression, and clinical testing of potentially effective therapeutics for ALS.1
What Are Biomarkers?
Biomarkers are measurable characteristics that serve as indicators for normal physiological processes, disease processes, or responses to an exposure or intervention.2 Researchers use biomarkers to predict outcomes in clinical trials and experimental studies. Before doctors can use biomarkers as clinical indicators, regulatory authorities must conduct multiple validation processes for clinical approval.
One example of a biomarker is prostate-specific antigen (PSA) level in men. A significant rise in the blood level of PSA, far beyond normal, typically indicates prostate cancer. Another, more common example of a biomarker and surrogate endpoint is blood pressure. Tracking blood pressure helps monitor for hypertension in adults, which is a risk factor for stroke, coronary artery disease (CAD), renal disease, heart failure, and peripheral vascular disease.
There are different types of biomarkers that clinicians and regulators use to monitor various risk factors and associated diseases, and each one has its clinical indications.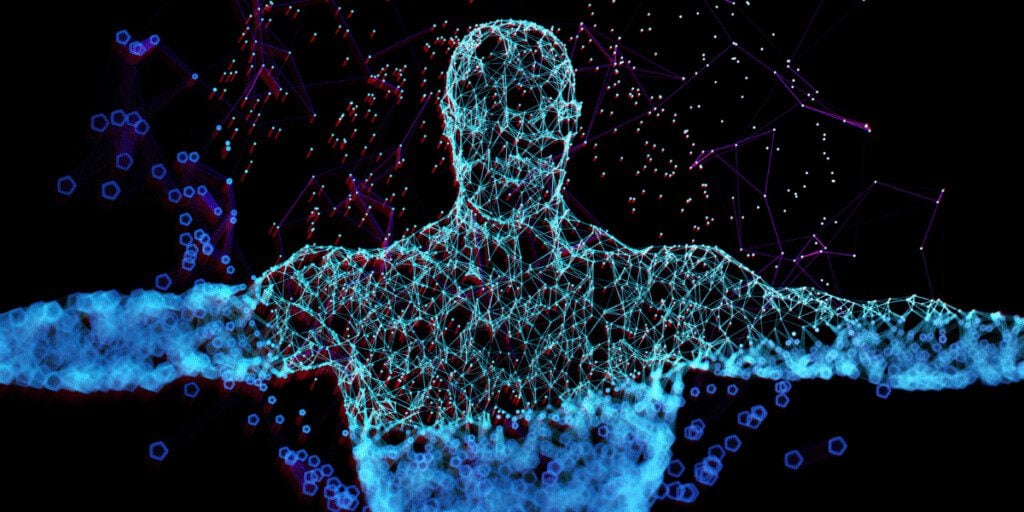 Diagnostic Biomarkers
Diagnostic biomarkers detect the presence of a disease or condition of interest in humans. These biomarkers are typically used to identify people with suspected health conditions, however, the presence of these diagnostic markers alone does not suffice for an accurate diagnosis. Diagnostic markers guide physicians and scientists, and help them in the clinical decision-making process. As an example, abnormal levels of neurofilament protein in cerebrospinal fluid may serve as a diagnostic biomarker in ALS, but this hasn't been confirmed yet.
Monitoring Biomarkers
Monitoring biomarkers measure the status of a disease or medical condition for evidence of exposure to an environmental agent, or to detect an effect of a medical product. For example, monitoring biomarkers are commonly used in the hospital to monitor a patient's response to medication treatment.
Response Biomarkers
Response biomarkers are essential in the drug development process to measure changes in response to exposure to a medical product. These are also called pharmacodynamic biomarkers and help pharmaceutical scientists determine a new drug's efficacy against disease.
Predictive Biomarkers
Predictive biomarkers help research scientists to identify individuals more likely to experience a favorable or unfavorable effect from exposure to a medical product or external agent. Validating predictive biomarkers requires an extensive process because they are essential for clinical trial processes and design.
Prognostic Biomarkers
Prognostic biomarkers identify the possibility of a disease recurrence or progression in patients with a specific disease or medical condition of interest. For example, changes to the levels of specific chemicals in the blood may serve as ALS prognostic biomarkers.
A study of blood in ALS patients published in the European Journal of Neurology highlighted the significance of monitoring specific blood chemicals. The researchers revealed that temporal changes in the serum level of creatinine, albumin, CRP, and glucose measured at the time of ALS diagnosis and afterward could serve as additional prognostic biomarkers for ALS.3
During clinical studies, researchers can also use prognostic biomarkers to create clinical trial entry and exclusion criteria to identify higher-risk populations.
How Are Biomarkers Identified?
Research scientists identify biomarkers by conducting a chemical analysis of biofluids, especially blood and cerebrospinal fluid (CSF). Blood samples are easily obtained via a minimally invasive procedure, while a more invasive procedure called a lumbar puncture or 'spinal tap,' collects CSF.
CSF biomarkers are preferable for assessing neurological diseases because the CSF has a direct connection with the central nervous system. As a result, CSF biomarkers for ALS may be more specific than blood ALS biomarkers.
Specific Biomarkers With Possible Links to ALS
The presence of specific neuroproteins and their alterations in biofluids may aid in diagnosing and monitoring ALS progression.
Neurofilaments
Neurofilaments are special neuroproteins found in the cytoplasm of motor neurons in the central nervous system. In healthy neurons, neurofilaments help to maintain the axon structure. When neurons degenerate in ALS, neurofilaments are released to the blood and CSF.
In a Target ALS-funded study published in the Neurology Journal, neuroscientists aimed to validate serum neurofilaments as prognostic and potential pharmacodynamic biomarkers for ALS therapy. The study took place across multiple research locations and the group measured biological specimens from 229 patients with ALS, 20 patients with primary lateral sclerosis, and 11 patients with progressive muscular atrophy.4
The results revealed that serum neurofilaments could be a clinically important prognostic biomarker for ALS. The study also indicated that serum neurofilaments have potential benefits as a pharmacodynamic biomarker of treatment effect.
The C9ORF72 Gene
Genetic mutation or abnormality in the C9ORF72 gene results in the production of dipeptide repeat (DPR) proteins. The DPR protein forms implicated in ALS are Poly-GA and Poly-GR. Research suggests that the Poly-GR is more toxic to neurons than Poly-GA protein. Studies from animal and human tissue experiments reveal that HDAC6, an enzyme found in neurons, specifically interacts with the poly-GA. Overexpression of HDAC6 increased poly (GA) levels in cultured cells. reducing HDAC6 levels reduces poly (GA) accumulation in a mouse model. This suggests that lowering HDAC6 levels could be of therapeutic value in some ALS cases.5
The levels of Poly-GR and Poly-GA may also help as a prognostic biomarker to measure disease progression. Dr. Fen-Biao Gao, a Professor in the Department of Neurology at the University of Massachusetts Medical School, led a team of research scientists to study DPR proteins. The study examined the role of specific DPRs due to the mutated C9ORF72 gene as biomarkers of ALS.6 Using different assay methods, the team developed sensitive assays to detect Poly-GA protein and Poly-GR protein in the cerebrospinal fluid samples of patients with the C9ORF72 mutation.
Progranulin
Progranulin is a cysteine-rich secretory protein involved in cell proliferation, inflammation, and tumorigenesis. Brain progranulin is implicated in neuronal survival and in the pathogenesis of neurodegenerative diseases, such as ALS and Alzheimer's disease. Rising levels of blood and CSF progranulin could serve as a biomarker for ALS patients.7
Biomarkers Play a Vital Role in the Clinical Management of ALS
Even though there are few ALS studies on biomarkers, the available ones have demonstrated their importance. With biomarkers, neurologists can diagnose ALS early, track disease progression, and establish a clinical prognosis.
Researchers suggest that the discovery of other possible unidentified ALS biomarkers will help in the clinical management of ALS.
FAQs:
Are there certain blood markers in ALS?
Studies have shown that there are certain blood markers present at the time of ALS diagnosis and beyond. These may include specific levels of glucose, serum creatinine, and albumin.
Are there any promising treatments for ALS?
There are a few FDA-approved medications for combating the effects of ALS. With help from our gracious donors and skilled ALS researchers, we are working to uncover more treatment options.
SOURCES:
1. Longinetti,.E., Fang, F. (2019). Epidemiology of amyotrophic lateral sclerosis: an update of recent literature. Curr Opin Neurol. Oct;32(5):771-776. doi: 10.1097/WCO.0000000000000730. PMID: 31361627; PMCID: PMC6735526.
2. Califf, R.M. ( 2018 ). Biomarker definitions and their applications. Exp Biol Med (Maywood).243(3):213-221. doi: 10.1177/1535370217750088. PMID: 29405771; PMCID: PMC5813875.
3. Wilkins, H.M, Dimachkie, M.M, Agbas,. A.(2021). Blood-based Biomarkers for Amyotrophic Lateral Sclerosis. In: Araki T, editor. Amyotrophic Lateral Sclerosis [Internet]. Brisbane (AU): Exon Publications; Chapter 6. Available from: https://www.ncbi.nlm.nih.gov/books/NBK573421/ doi: 10.36255.
4. Benatar,. M, Zhang,. L, Wang,. L, Granit,. V, Statland,. J, Barohn,.R, Swenson,. A, Ravits,. J, Jackson,. C, et al. (2020 ). Create Consortium. Validation of serum neurofilaments as prognostic and potential pharmacodynamic biomarkers for ALS. Neurology.95(1):e59-e69. doi: 10.1212/WNL.0000000000009559. Epub 2020 May 8. PMID: 32385188; PMCID: PMC7371380.
5. Sun,. J, Carrero, J.J, Zagai,. U, Evans,. M, Ingre C, Pawitan,. Y, Fang,. F. (2020 ).Blood biomarkers and prognosis of amyotrophic lateral sclerosis. Eur J Neurol. 27(11):2125-2133. doi: 10.1111/ene.14409. Epub. PMID: 32557963. https://pubmed.ncbi.nlm.nih.gov/32557963/
6. Krishnan, G., Raitcheva, D., Bartlett, D. et al. Poly(GR) and poly(GA) in cerebrospinal fluid as potential biomarkers for C9ORF72-ALS/FTD. Nat Commun 13, 2799 (2022). https://doi.org/10.1038/s41467-022-30387-4
7. Del Rosso, .G, Carlomagno,. Y, Todd, T.W, Jones, C.Y, Prudencio,. M, Daughrity, L.M, Yue,. M, Jansen-West K, Tong J, et al.( 2022). HDAC6 Interacts With Poly (GA) and Modulates its Accumulation in c9FTD/ALS. Front Cell Dev Biol.9:809942. doi: 10.3389/fcell.2021.809942. PMID: 35096836; PMCID: PMC8790530.