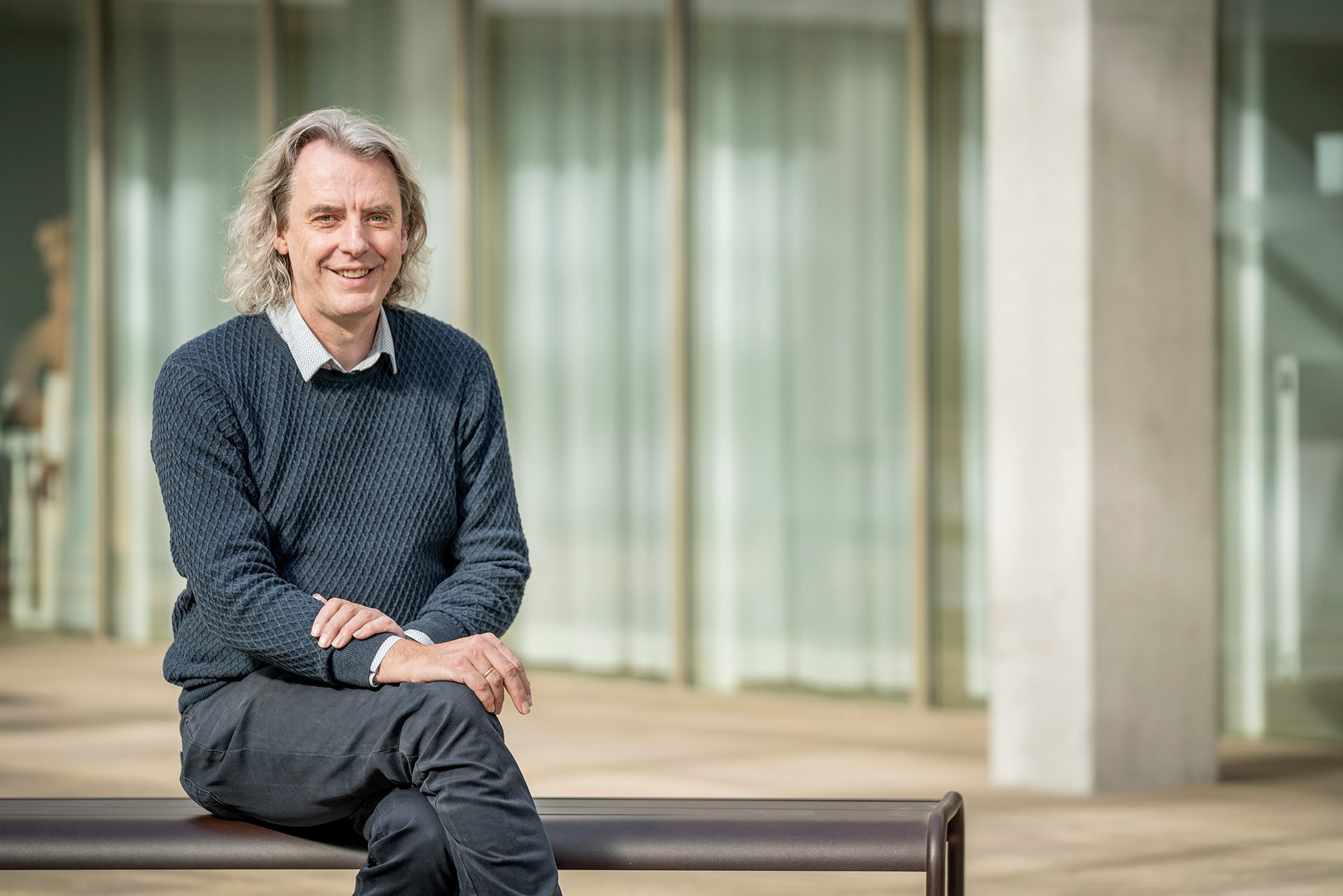 As the world begins the restoration project that is life after COVID-19, a major challenge will be establishing means to carefully return to daily activities. For Ludo Van Den Bosch of the Belgium-based Flanders Institute for Biotechnology (VIB), that means proceeding with the development of new therapeutic strategies for neurodegenerative disorders like ALS. Fortunately for the ALS community, VIB has started staggering their schedules in shifts, a precautionary measure that allows scientists like Van Den Bosch to safely resume their research and labs.
A team of Van Den Bosch, Janice Kranz [Eikonizo Therapeutics], Yongjie Zhang [Mayo Clinic] and Koen Van Laere [University Hospital Leuven, Belgium] were one of six to be recently named a grantee following a funding call by Target ALS and The Association for Frontotemporal Degeneration (AFTD).
"I'm very happy with this support," Van Den Bosch told Target ALS. "Bringing the industry together with clinicians is a rare and exceptional thing. There are few industry groups that have the unique position to make something like this happen in the way that Target ALS has."
The focus of Van Den Bosch's group's efforts will be on histone deacetylase 6, an enzyme encoded in the HDAC6 gene, and its role as a therapeutic target and biomarker for ALS and frontotemporal degeneration (FTD). Prior research has shown that HDAC6 inhibition can reverse axonal transport [movement of proteins to and from our cells] defects in the motor neurons of ALS patients.
In the latest installment of our Under the Microscope Q&A series, Target ALS spoke with Van Den Bosch about his team's project and what they hope to discover.
Target ALS:
Congratulations on being named one of the six grantees in the Target ALS/AFTD partnership. How long has your group focused on the mechanisms of axonal and neuronal degeneration and regeneration? What are some of the most promising discoveries your team has made so far?
Ludo:
Oddly enough, that focus actually comes from my research in diseases other than ALS called peripheral neuropathies. I've been working on peripheral neuropathies for many years. While these diseases differ from ALS in many ways, they do similarly involve neurons degenerating [deteriorating] during the disease.
I was mainly involved in research on hereditary forms of neuropathies called Charcot-Marie-Tooth disease, which is another neurological disorder. Through that research, we found that disturbances in axonal transport were not only the most prominent events to happen early in the disease, but also that we could interfere with that degeneration. To do so, we would need to influence the exact same pathway as the one that we are now investigating for this new project. Others have expressed curiosity in axonal transport in ALS as well. That interest, paired with the promising data we have on peripheral neuropathies, cemented collaboration in this project.
Target ALS:
Your team focuses on ALS, FTD and stroke. Regarding ALS and FTD, some people may be surprised that they share similar disease mechanisms. How might you explain this overlap and why new research gains could potentially advance treatments for both diseases?
Ludo:
It has become very clear over the years that there is an overlap between the diseases on three different levels. First of all, there is a clinical overlap. There are indeed ALS patients that show cognitive abnormalities or cognitive problems during the course of their disease. On the other hand, there are FTD patients that show motor problems as part of their disease. 
In addition to that, one of the next indications of an overlap was the discovery of the aggregates of [the RNA-binding protein] TDP-43, both in a large majority of ALS patients and in a number of FTD patients. There was also an overlap on the pathological level, including mutations in the C9orf72 gene, where it's clear that it's a major genetic cause of ALS and one of the three major causes of the genetic form of FTD.
It's because of this overlap that we are now working like one community. The ALS researchers are talking more and more to FTD researchers and vice versa. These are two different diseases, but they belong to the same spectrum. Knowing how mechanisms work in FTD can give us a clue for how they work in ALS, and that gives us a unique opportunity.
Target ALS:
What is the project that you're working on for Target ALS and AFTD? What do you hope to discover?
Ludo:
It comes back to the axonal transport defects. The first discoveries we made related to axonal transport defects and a potential role of HDAC6 inhibition were in the context of mutations in the Fused in Sarcoma (FUS) gene. We could see that the axonal transport defect we observed could be rescued by HDAC6 inhibition. The question was, will this be unique for just one form of ALS?
We started to investigate and found similar axonal transport defects in motor neurons derived from patients with repeats in the C9orf72 gene and with mutations in TARDBP, the gene encoding for TDP-43. We can also rescue these defects by HDAC6 inhibition, so it's clear that the role of axonal transport is similar across different forms of ALS. We now want to go one step further to see if we can also reverse these problems in the motor neurons with repeats in the C9orf72 gene using the new HDAC6 inhibitors from Eikonizo Therapeutics.
Target ALS:
What can you tell our readers about your collaborators for this project? Have you worked with them in the past?
Ludo:
Several of the collaborators on this project were already working together or in nearby facilities. Eikonizo Therapeutics really brought us all together. [The] Mayo [Clinic] has the best mouse model at the moment, so it's a special opportunity to partner with them. We are observing features of the disease in this model that are also seen in the patients with repeats in C9orf72.
Target ALS:
The recent funding call that resulted in your grant is an extension of the Target ALS Innovation Ecosystem, which brings together scientists from academia and the pharma/biotech industry. What impact do you think this approach has had on ALS research? Any positive outcomes from this new collaborative model that is especially of interest to you?
Ludo:
The collaboration has been helpful, but many of the industry meetings where unpublished data is shared are still somewhat closed. It makes me wish that we could collaborate even more and open things up to exchange additional information and data. I'm looking forward to continuing to collaborate and attend more meetings once COVID-19 is fully under control. I've not personally had the chance to attend a Target ALS meeting, but I hope to be able to do so in the future. I've seen the list of the other Target ALS/AFTD grantees, and I know many of them quite well.